What we do
From startups seeking end-to-end technology enablement, to large enterprises looking to bridge mission-critical skill gaps quickly and cost-effectively, to mid-sized operations seeking well-defined deliverables, we develop custom solutions that are every bit as unique as the businesses they serve.
Digital Transformation
A technology partner with a track record of success in planning and delivering transformative systems can make all the difference. Whether it's NLP, AI, machine learning, data science or DevOps, we have the experience and capabilities to get you where you want to be.
IT Staff Augmentation
We use our global presence to locate, hire and administer a highly-skilled team that's hand-picked to suit your goals, structure, processes and culture, leaving you free to drive the strategic vision required to deliver against your objectives.
Project Delivery
From software development and machine learning to technology and compliance audits to DevOps integration and much more, we have a long track record of shipping the highest quality deliverables on-time and within budget.
Gaining access to the capital required to realize their vision is a challenge that all startups face. We can help by providing at-cost resources and services that can be supported on a fee-for-service, equity, or hybrid basis.
We utilize our Global Presence
To locate, hire, on-board, administer, & support technology teams Global Presence
With offices in 10 countries, we have access to a diverse array of talent and skillsets to ensure that your team is the perfect fit for your needs.
Client Testimonials
From onboarding to delivery, client satisfaction is at the core of everything we do.
If you are a business owner or leader and you are looking for versatile and scalable solutions that are designed to meet your needs, I highly recommend looking at TechGenies as a solution partner.
The TechGenies model is different from regular offshoring companies, which is a huge differentiator for us. We were able to share our fears with TechGenies and found a customized plan that would be successful. Our overseas technology team is truly an integrated extension of the team we have here.
With TechGenies we felt like the service was very personal. They listened to exactly what our requirements were and then fulfilled them all while working against a very tight timeline.
Without TechGenies' low-cost and incredibly quick delivery of this software, we would have missed the critical time to market. I am thoroughly impressed with their unique approach at quickly sourcing seasoned talent who are also able to work a project under the direction of the client. To me this is a HUGE differentiator.
Latest Updates from the Blog
Learn about trending technology news and get updates from the TechGenies experts on our blog.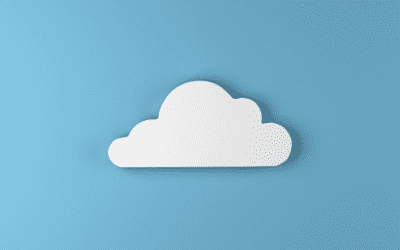 No matter the size of your business, designing and maintaining an IT...
read more