TechGenies Named One of the Fastest Growing, Privately Held Companies in the Dallas-Fort Worth Area
Dallas, Texas, March 25, 2021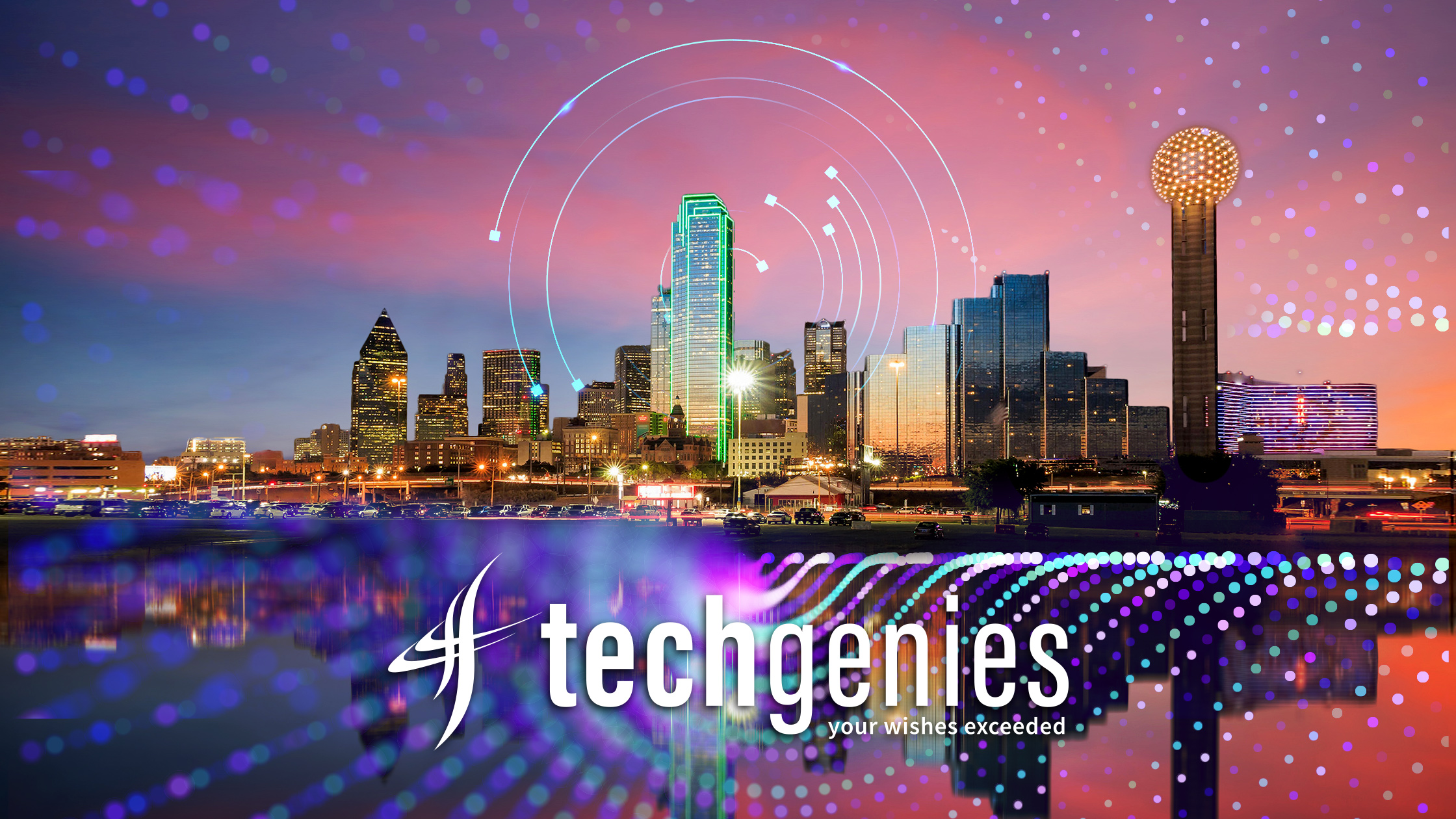 The SMU Cox Caruth Institute for Entrepreneurship has named Richardson, TX technology services firm, TechGenies to the coveted Dallas 100 list of the most dynamic companies in the DFW Metroplex.
The Dallas 100 competition annually gauges the ascension of privately held companies in Dallas and surrounding cities. The release of the top 100 company names is a precursor to an awards celebration that will culminate in the unveiling of this year's No. 1 fastest-growing, privately held Company.
Inclusion in the Dallas 100 is based on percentage growth and absolute dollar growth over the previous three years (2017-2019), as determined by The Caruth Institute, in conjunction with the accounting firm BKD LLP CPAs & Advisors. The winners represent a broad spectrum of businesses located in Dallas and 14 surrounding cities.
"To be recognized as one of the most exciting ventures in the vibrant DFW business environment, is both exciting and humbling," said TechGenies cofounder Ahmad Al-Amine. "But more than anything else, I'm proud of the heroic efforts that our teams from across the globe put forth on behalf of our clients every day."
"Of course, everything is contingent upon the pandemic, but we are hopeful that we can hold two safe, in-person events: a reception in late January or early February and our traditional Dallas 100 awards gala in early March," said Caruth Institute Executive Director Simon Mak. "While we'll remain flexible, we're hopeful that we can gather in person, masks notwithstanding, to celebrate the entrepreneurial spirit that is so vital to our economy."
About TechGenies
Founded by serial entrepreneur Maan Hamdan, and led by a seasoned team of Dallas-based IT, operations, sales, and marketing executives, TechGenies relies on years of experience to provide technology enablement, project delivery, and IT staff augmentation solutions that fit the precise business needs of a wide array of organizations. With operations in nine countries spanning the globe, TechGenies offers the quality, flexibility, affordability, and continuity demanded by today's most dynamic organizations.
About the Dallas 100
For 30 years, the Dallas 100 has honored the ingenuity, commitment, and perseverance of entrepreneurial businesses, placing the spotlight on their economic contributions. For a complete list of this year's honorees, contact: Anna Martinez at 214-768-4474 or annam@cox.smu.edu