TechGenies opens a new office in Toronto, Ontario.
Dallas, TX (PRWEB) May 19, 2016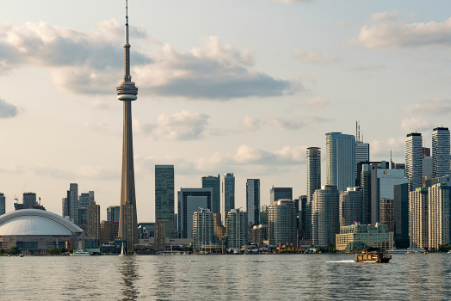 TechGenies LLC, a global leader in developing cutting-edge, custom applications, and in delivering IT staff resources, announced today they will open a new office in Toronto, Ontario. The new office will operate under TechGenies Canada Inc. and will primarily be the home of the growing sales and marketing organizations. This news comes soon after the announcement of a new office in Mexico City and is another clear indication that TechGenies is undergoing an exciting season of growth. What the software company is experiencing throughout North America comes as no surprise to TechGenies' CEO, Ahmad Al-Amine. "Our goal is to always provide our customers with the best service and the highest-quality products," says Al-Amine. "When you put the customer first and focus on their needs, growth comes naturally. We know that our Toronto office will help us better serve every single customer, across Canada and around the world, and that's our goal." TechGenies continually provides superior software products and services to customers across the US, Canada, Mexico, Central and South America and the new office in Toronto will be the hub and distribution center of that message. The multi-lingual and multi-cultural sales and marketing teams will curate and compose the stories of how TechGenies has positively impacted companies across the globe. Giath Hamdan, Partner at TechGenies Canada Inc., will serve as head of the office and will provide strategic direction and will lead client relationships. The new space will join existing locations in Texas, Mexico City and the Middle East. About TechGenies LLC Headquartered in Texas, TechGenies is a global software development company with years of experience in delivering cutting edge, custom solutions to a wide range of verticals and industries. We operate software factories in locations that ensure access to great programming and technology talent at extremely competitive costs. Collectively, our Genies have over 400 man-years of experience in Enterprise Software Development and have been developing world-class software solutions for more than 10 years. Our model of operation is simple. We provide our clients with an "off-site" development team that can either augment their current staff or be the main development team for the client. The programmers are dedicated to the client and always operate as if the client directly employed them.