TechGenies moves into a larger office space in (nearshore) Mexico City.
Dallas, TX (PRWEB) January 04, 2016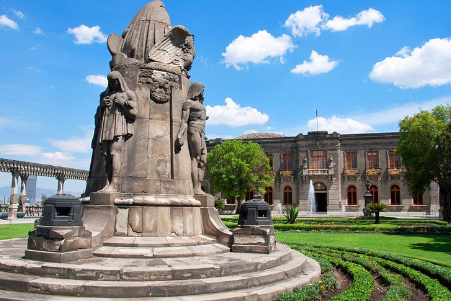 TechGenies LLC, a leader in custom enterprise software solutions, announced today the opening of a new office in the Reforma Financial District area of Mexico City. The new facility provides technological enhancements and ample collaborative office space for growing teams of programmers, sales executives, customer service professionals and project managers. "Our new Mexico City location allows TechGenies to expand its nearshore software factory and its Professional Services Outsourcing capacity in the Americas." said Ahmad Al-Amine, CEO of TechGenies. "We're excited to expand our reach, and capabilities, to better serve our clients and partners." The expansion to this new, strategically located office was made in response to proven demand for TechGenies services, software development, and mobile solutions development. The new facility will help support an expanded sales strategy across the US, Canada, Mexico, Central and South America region as well as a growing, multi-lingual staff of genies whose goal is to continually provide excellent service. The new location will join other existing locations in,Texas and the Middle East. About TechGenies LLC HEADQUARTERED IN TEXAS, TechGenies is a global software development company with years of experience in delivering cutting edge, custom solutions to a wide range of verticals and industries. We operate software factories in locations that ensure access to great programming and technology talent at extremely competitive costs. Collectively our Genies have over 400 man-years of experience in Enterprise Software Development and have been developing world-class software solutions for more than 10 years. Our model of operation is simple. We provide our clients with an "off-site" development team that can either augment their current staff or be the main development team for the client. The programmers are dedicated to the client and always operate as if the client directly employed them.