Product & Technology Delivery Management: Best Practices Overview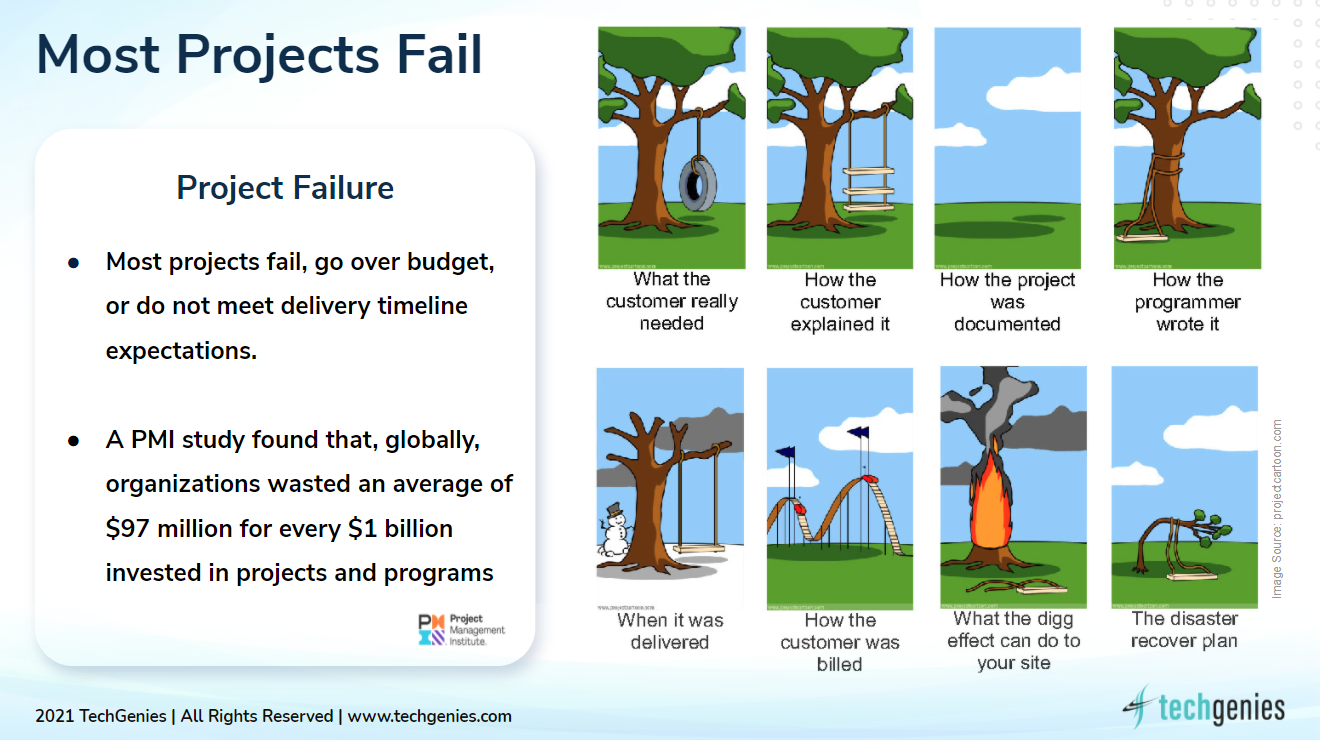 Join TechGenies CTO Ryan Boverman, and Head of Delivery Management Varun Sharma for a Webinar examining common technology delivery and project management challenges, and the tools and strategies they use to ensure projects are delivered on time and under budget.
Register for Webinar
Webinar: Product & Technology Delivery Management: Best Practices Overview
January 27th, 2020 | 10-11 AM CST
Client Success
Companies from across the globe trust us to help them achieve mission critical business objectives.
Client Testimonials
From onboarding to delivery, client satisfaction is at the core of everything we do.

Brian Christie
TechGenies offers the best of both worlds in outsourced software development. Quality development resources combined with quality management oversight of those resources– but at a very affordable price point. Highly recommended.

Jessica Cook
The TechGenies executive team had the ability to evaluate products from both strategic and tactical approaches. From day one, they took the time to understand our business model ensuring the hiring of developers with appropriate skills to both launch our product into the market and support it efficiently. When new needs arise, TechGenies jumps right in to collaborate with us on the best, most cost-effective way to meet that need. Partnering with TechGenies was one of the best decisions we ever made.

Joe Kistner
TechGenies offers a wide range of technology services. Their technology experts offer a vast and diverse range of knowledge to respond to today's technology needs.
TechGenies uses an innovative approach to allow for rapid deployment of technology talent that is directed by the client without having the burden of personnel management.